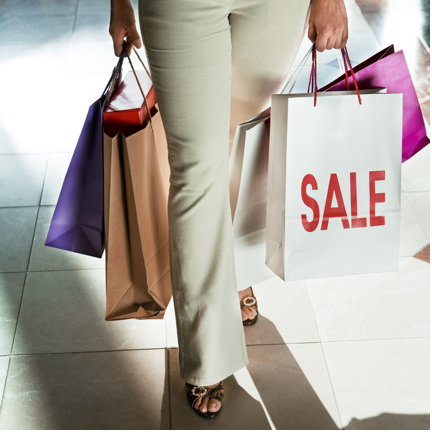 The Spring/Summer merchandise sales are in full force right now…and anyone with a little bit of extra cash can score some nice stuff for pretty cheap…that is…unless you're a special size.
I have perused the sale racks and online merchandise, but haven't picked anything up this sale season…not because I couldn't find anything I like, but because nothing in my size of any value ever made it to the sales.
Garments on the smallest and largest (and tall) side of the spectrum are always ordered in smaller amounts than "average" sizes, and in my experience, are usually the first to go. For this reason, they never make it to the sales racks, so frugal ladies who like to wait for the sales to pick up their seasonal wardrobes are out of luck if they require a special size.
I end up buying a lot of items I'm interested in at full retail price, and certainly not because I have extra money to throw away. I snatch things up and pay full retail because I know if I walk away from it, I'll never see it in my size again. I've had too much heartache after walking away from something I really loved, only to never see it again, to pass anything up.
And it's usually a good thing I snatch them up when I do. So many times I get the ol' "that's the last one in that size in the entire company" from sales associates, or see the smallest size disappear from the e-tailer website right after I make my order, verifying I just bought the last one.
Then, when I get it home, I almost always have to alter it, costing more money on top of the retail price. For this reason, I've been making less purchases, but more expensive ones. I figure, if I'm going to pay full price on something and add the cost of tailoring, it had better be of some sartorial significance, whether that be fabric content, construction, or design element.
In short…sales are just one big tease. I always get excited for them…but usually walk away empty handed. Special sized gals have got it tough!
Better get in on the new Fall merchandise while there are still small sizes to be had!
Is this the case for you other petite (and special sized) ladies out there?